Anything You Say on Facebook Can & Will Be Used Against You in a Court Of Law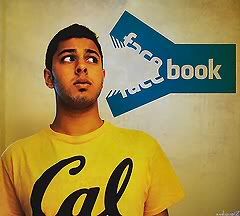 Facebook may seem like a harmless hobby, but make no mistake: The blunders you post on the site can come back to haunt you.
In March, a Michigan man was charged with polygamy after he shared photos from his second marriage on Facebook. The wedding was a surprise to his first wife, from whom he was separated, but not divorced.
More recently, a Virginia court fined a widower and his attorney a combined $722,000 after trying to pull a fast one on the legal system. After a truck overturned and killed his wife, the widower filed a wrongful death lawsuit against the trucker and his employer. But when the defendant asked for a copy of the widower's Facebook page as part of their discovery request, the widower and his lawyer deleted the widower's account instead of producing it. (The offending page apparently showed the widower holding a beer while wearing a t-shirt that read "I [heart] hot moms.")
With increasing frequency, people are finding that their Facebook posts can be used against them in the court of law.
A Lot of Incriminating Evidence
Facebook has more than 800 million active users—and, on average, they upload 250 million pictures a day to the site. There are no estimates on how many of those pictures people regret uploading, but you can be sure it's more than a few. The photos taken after a few too many drinks, the pictures that show people engaged in dangerous or even illegal behavior…anyone who's been on Facebook for a while has seen those images.
But it's not just the pictures that can get you in trouble. Maybe you've testified in court you were in one place at a particular day and time, but your Facebook page shows you checked in elsewhere. Maybe your child custody agreement limits how far you can travel with your kids, but you post a status update telling friends you're taking them to Disneyland and their father can't stop you. Maybe you're asking for a no-fault divorce but there's evidence on Facebook to suggest you were having an affair before separating from your spouse.
There are all sorts of ways in which Facebook can get you in legal trouble, or be used against you in a court case.
Mind Your Ps & Qs
At the California family law firm of Heath-Newton LLP, lawyers say that it's more and more common for social networking sites to be used as evidence in divorce and child custody cases.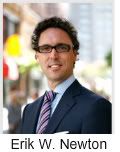 "We advise all of our clients to take the following five steps with their social media, particularly in child custody matters," says Erik W. Newton, a partner at the firm. "Change all of your passwords so that your spouse or ex cannot log into your account. Double-check your security settings so that only friends can view your page (not friends of friends), and so that you are notified when someone tags a photo of you. Remove any unsavory or questionable photos, especially those depicting alcohol consumption or parties. Remove your Wall completely so that other Facebook friends cannot leave undesirable comments on your page. And emphasize pictures of your children."
But locking down the security settings on your Facebook account isn't always enough.
If, during the legal discovery process, the other side asks for access to your social networking accounts, you're required the supply the information intact—preserved in the same state it appeared when you got the request (or even had reason to believe you might have gotten the request).
And make no mistake—it's not just Facebook accounts that are cause trouble. Newton says judges are even starting to order couples to swap passwords for their online dating sites.
A recent Forbes article tells the tale of a divorcing Connecticut couple who was forced to exchange the log-in information for their Facebook, Match and EHarmony accounts.
According to the husband's lawyer, his client had seen some possibly incriminating evidence on a shared computer that gave him reason to believe his soon-to-be-ex-wife might not be a fit parent for full custody of their children. The wife reportedly complied, but not before allegedly asking a friend to log onto her accounts and deleted some message. Needless to say, the judge apparently wasn't pleased.
Remember when accounting firm Arthur Andersen got in trouble because it shredded evidence in the Enron scandal? Deleting or editing your online activity if you know it's could be used against you in a lawsuit is no different. In other words, don't expect to be able to clean up your act after the fact.
Jennifer E. King co-authors the Lawyers.com blog.
Additional Information on Lawyers.com:
– Contact a family law lawyer in your area for specific legal advice, and read about Selecting an Attorney
– Need a form? Access hundreds of Business/Personal Legal Forms
– Access more information about divorce
– Visit the divorce forum
– Follow us on Twitter and become a Fan on Facebook to join the conversation about Lawyers.com topics online
– Download the Lawyers.com app for the iPhone or access the Legal Dictionary